Last year, The Real Deal reported that coworking space has tripled in Chicago over the last four years. That means small businesses and startups have plenty of options when considering coworking space, flexible space or traditional office space. With all those options, how will a small business owner make the right decision for their business? 
Don't worry, we're here to help with more information on the top coworking spaces in Chicago!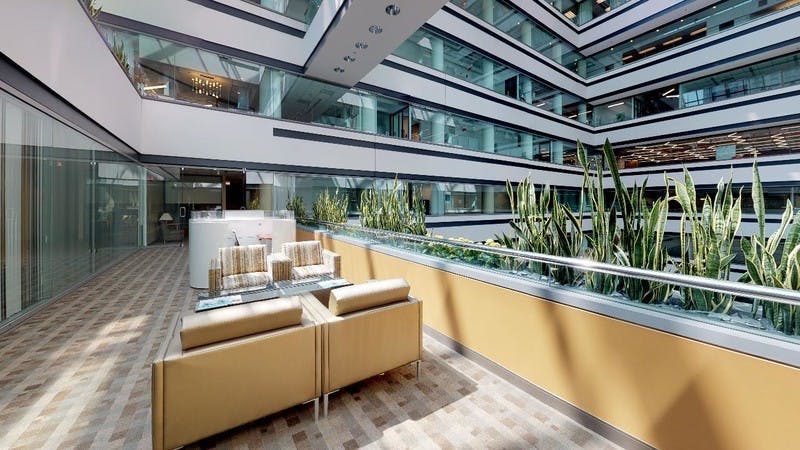 Regus
Regus coworking spaces offer a blend of cost-effective and a la carte services for your business. The spaces feature a high degree of privacy that makes them ideal for companies in the legal and counseling industries. As the largest global coworking provider, Regus has you covered for travel around the city or even around the globe!
Regus Features and Amenities
All-Inclusive Pricing
Use As Needed
Collaborative Workspace
High-Speed Internet
Telecom Service
Kitchen Area
Meeting Rooms Available by the Hour
Multiple Locations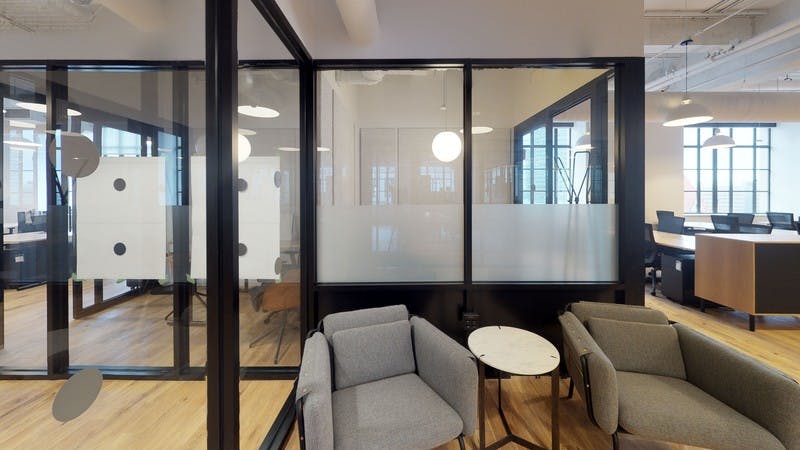 WeWork
WeWork is the leader in community-focused coworking spaces. Their open format and careful design opens them up as a great space for networking and collaboration. WeWork puts a great deal of research on how to cover coworking needs. This is apparent in the care and design that WeWork puts into their shared space build-outs.
WeWork additionally features a high degree of flexibility in their spaces which can facilitate anywhere from a single hot desk up to a 200 person team! Spaces are ideal for people in the tech, marketing, and advertising industries due to their open and collaborative nature.
WeWork Features and Amenities
Dedicated or Hot Desk Options
24/7 Building Access
High-Speed WiFi
Phone Booths
Conference Rooms Available on Credits System
Front Desk Services
Mail and Package Handling
Business Printing Services Available
Events and Networking Opportunities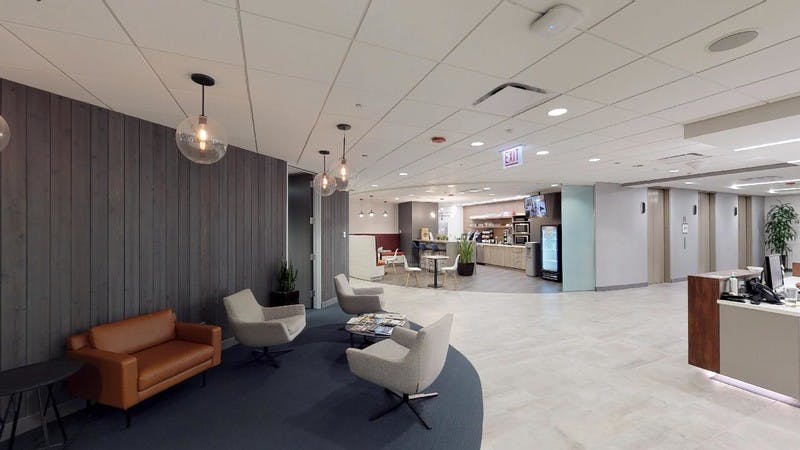 Amata
Amata offers flexible coworking space local to the Chicago area. They offer more high end spaces within the Chicago Loop and much like Regus, also focus on improved privacy in their spaces. This privacy focus helps them cater more specifically to both therapists and law firms. Additionally, Amata goes a step further by facilitating networking between therapists and legal counsel where industry overlaps occur frequently.
Amata Features and Amenities
High-Privacy Spaces
Phone Services
Mail Handling
Conference and Meeting Areas
Industrious
If you're looking for a bit more room Industrious coworking may be for you. Their square footage per person comes in a little higher than average and offers some additional working space. Other advantages when coworking at Industrious include their free snacks and breakfasts, industry networking events, and their overall functional space designs.
While their features are comparable to other large shared spaces, their locations are a real advantage in Chicago. If you're looking for spaces in Wicker Park, Lincoln Park or the Gold Coast in Chicago, Industrious has you covered!
Industrious Features and Amenities
Quiet Work Areas
Free Coffee, Pastries and Fruit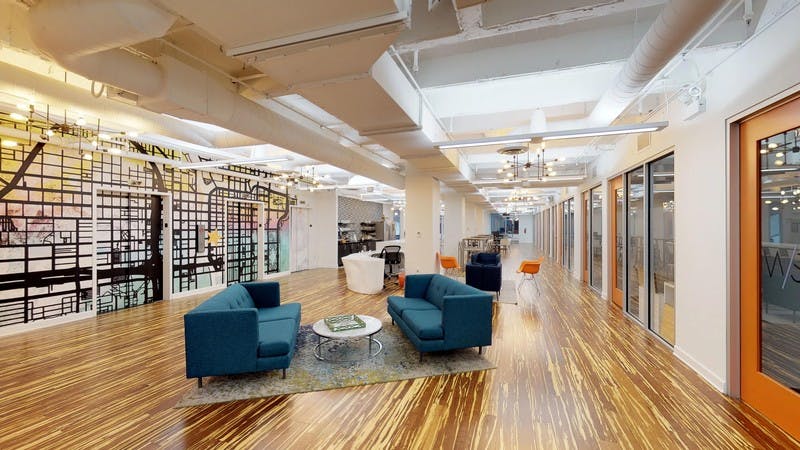 Novel Coworking
Novel Coworking lives up to its name! Unlike traditional coworking spaces, Novel owns all of their buildings and manages the buildout of all of their suites. This can be a real advantage when it comes to pricing as some spaces can be more affordable depending on your specific needs. Spaces at Novel Coworking tend to feature a creative lofty aesthetic that is perfect for companies that want to work in an open collaborative space with their own employees. Novel really goes the extra step to make you feel like you're working in your own office and stands as a good middle ground between coworking and having your own personal space.
Novel Features and Amenities
Owned and Managed Space
Private Office Areas
Kitchen Area
Conference Rooms available
Direct Fiber Internet Connection
All locations close to Public Transit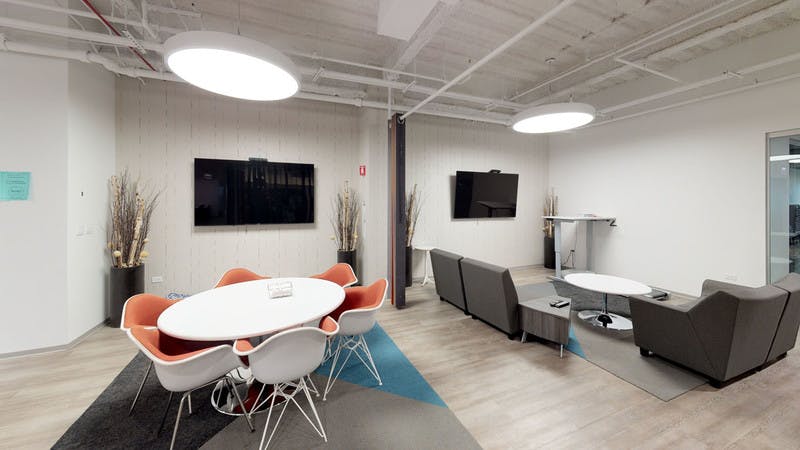 Make Offices
Make Offices feature a much higher percentage of common work areas than any other space. As an all inclusive coworking space, Make Offices provide some higher end amenities that include access to Wi-Fi, coffee, open kitchen space, and flexibility between shared and private spaces. These common work areas are perfect for teams up to 30 people with a lot of flexibility to configure things as you need it.
Because of their high end amenities and configurable space, Make Offices typically have a low vacancy which can restrict your ability to expand rapidly. If you're interested in the space, they offer a day pass program that allows you to test drive the space and decide if it's right for you.
Make Offices Features and Amenities
24/7 access
Conference Rooms Available
Printing Services Available
Wi-Fi
Unlimited Fresh Fruit, Coffee, and Beer
Flexible Plans and Spaces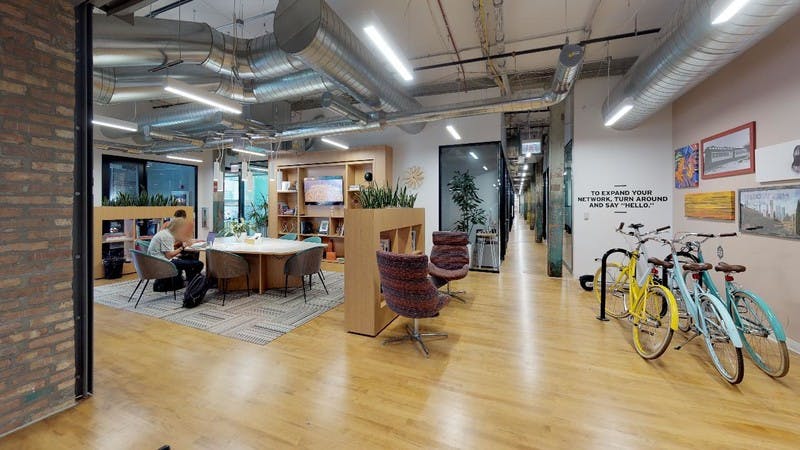 Spaces
Spaces is all about the community feel and prides itself on the idea that "success breeds more success". They offer options ranging from coworking memberships to dedicated desks and are a popular option for tech companies looking to interact with others in their space. Their a la carte office services allows you to access only the amenities you need, potentially saving you money vs. places that bundle the additional services. Spaces can support up to 40 people for a company and may be a great fit if you're looking to house your team in more residential areas like Fulton Market or Lincoln Park.
Spaces Features and Amenities
24/7 Access
Flexible Contract Terms
Dedicated Desks Available
Conference Room/Meeting Space Available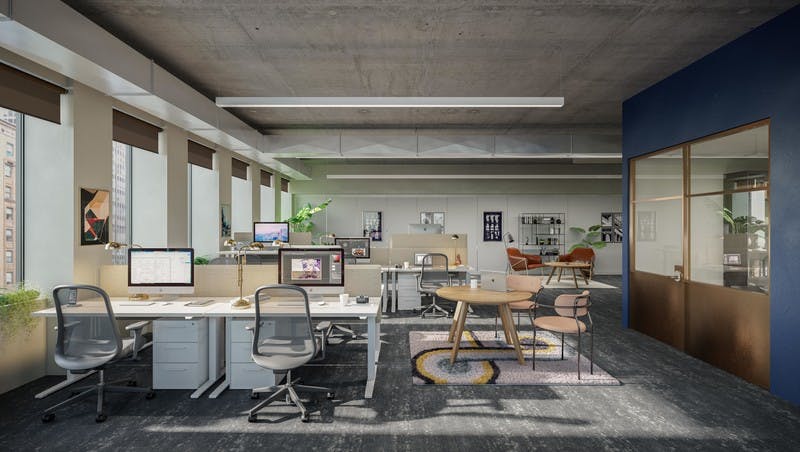 Convene
Convene is new in the Chicago coworking scene! They focus primarily on event space and cater to larger enterprise companies looking for satellite offices or smaller space for specific teams. They are ideal for teams of ten or more and really make sense for bigger teams that still need to work in a shared environment. They also pull out all the stops when it comes to hospitality going as far as providing an on site chef for catered lunches and meetings.
Convene Features and Amenities
24/7 Availability
Farm-to-Desk Dining
Interior-Designer Created Spaces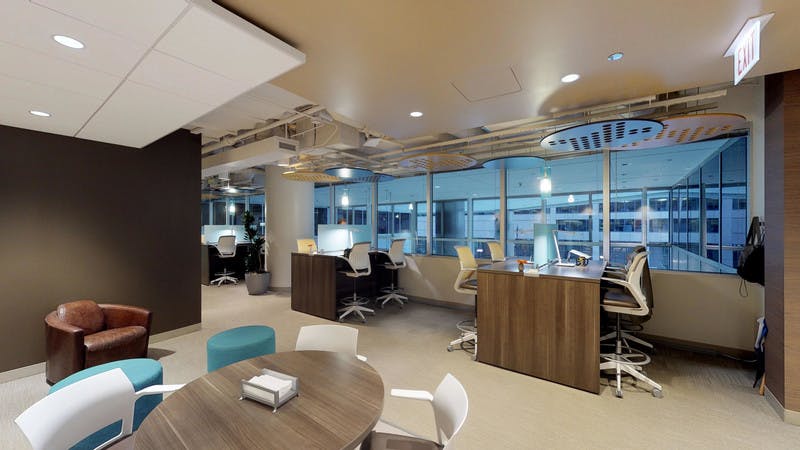 Serendipity Labs
Located in the Financial District of the Chicago Loop, Serendipity Labs features professional coworking space with clear and transparent pricing. Their location is perfect for the busy company with a flexible schedule. Additionally, Serendipity Labs is close Chicago's main transportation hub. Aside from this making it an easy commute into the office no matter where you come from, it also makes your workspace perfect for client meetings.
Serendipity Labs Features and Benefits
Transparent Pricing
24/7 Access
Reception Services
High Speed Internet
Print Services
Meeting Rooms Available
Find the Best Chicago Coworking Space for You
As you can see Chicago is home to a collection of great coworking spaces that cater to a wide variety of needs. If you're ready to start seeking your perfect coworking space Truss can help! Through our platform you can explore and compare over 107 coworking locations in Chicago from providers like the ones listed above. From there, our brokers work for you to help you find and lease space quickly. Our team can even help you get a savings of 19% on average, all at no additional cost to you. Sign up today and find your space!
This post was updated on December 5, 2019