There are many lease terms that are confusing and load factor is one of them. If you plan to move into a multi-tenant office building, it's an important item that you and your broker will negotiate with a property owner. Depending on where you are, "load factor" is also known as the "core factor" and "loss factor."
 Defining Square Footage
There are several terms you must know to understand how a load factor is calculated:  
Usable square footage (SF): this is the office space your business will occupy – no other tenants can use it. If you have a section of your space that you are currently not using, it is included in your usable space, nonetheless.
Rentable square footage: this is what your monthly rent will be based on. It's your usable SF plus a portion of the common area (those used by all tenants). The portion of the common area rent you will pay is determined by the load factor.
Calculating the Load Factor and the Base Rent
You calculate it by dividing the total rentable building SF by the total usable building SF. Here's an example:
An office building has 200,000 SF of rentable building area, and 175,000 SF of usable building area.
200,000/175,000 = 1.14 (this is the load factor)
 Let's say you want to lease a 10,000 SF suite and the base rent is $20/SF. Here is what your rent would be:
 (10,000 x 1.14) x 20 = $228,000 (annual rent), $19,000 (monthly rent)
Obviously, the higher the load factor, the higher the rent, which is important to remember when you are comparing office spaces in different buildings. Remember, amenities such as workout facilities and that large building lobbies are nice, but they can push your rent into the stratosphere.
Keep in mind that you will have additional operating expenses as well. With a Full Service Gross (FSG) lease, the property owner will include prorated expenses in your monthly invoices. With a Triple Net (NNN) lease, you are responsible for paying the operating expenses directly, for example, property taxes, insurance, maintenance, and utilities.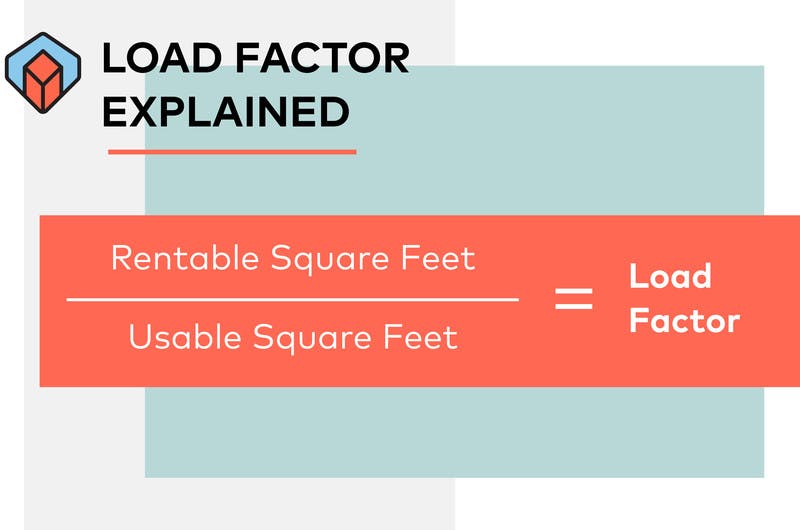 Building Measurement Transparency
Your broker will typically ask a property owner how the load factor was calculated. Knowing the Rentable Building Area and the Common Area total is important – sometimes property owners will "adjust" these measures so they can maximize the rent. The owner should have used the Building Owners and Managers Association (BOMA) measurement standards: they are widely accepted by commercial real estate industry professionals.
It's important to note that some buildings do not have a load factor: free-standing, one-story retail and repurposed industrial buildings have no common areas.
Conclusion
When it comes to terms like load factor, it's important that secure the services of a broker who knows how to craft the best agreement for you. Transparency into how it is calculated is necessary so you can select the space for your business that aligns with your budget and other requirements. Get assistance with calculating your lease load factor and finding your next office space.
Sam Devorris joins Truss as a LA broker to help small business owners find, tour, and lease office space. He has worked in technology and commercial real estate for the past 10 years. Sam strives to make the leasing process for office tenants a more enjoyable, transparent and efficient.