As our platform grows and continues to expand throughout the United States, we've been able to connect more and more small business owners with their next office, coworking, retail or industrial space. Thanks to our technology and virtual tours on our online marketplace, we are able to help owners streamline the decision making process.  Small business owners can find, tour and lease their next space at their convenience - in the evenings after work, from their mobile devices, or while traveling.  
Click here to see more reviews on TrustPilot, an online review website with more than 45,000 new reviewers each day.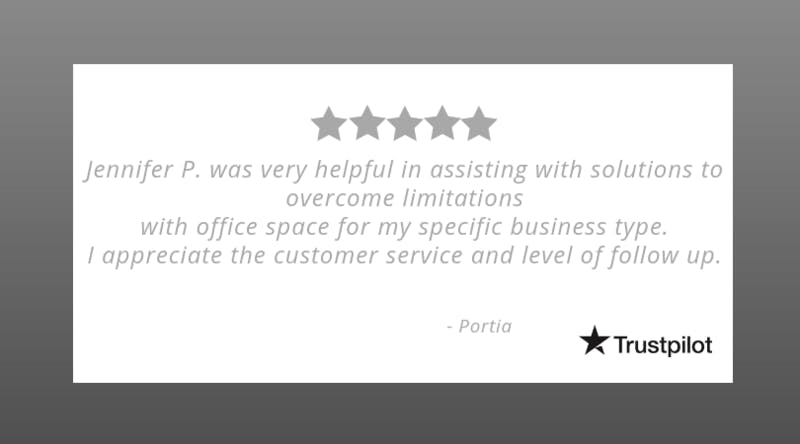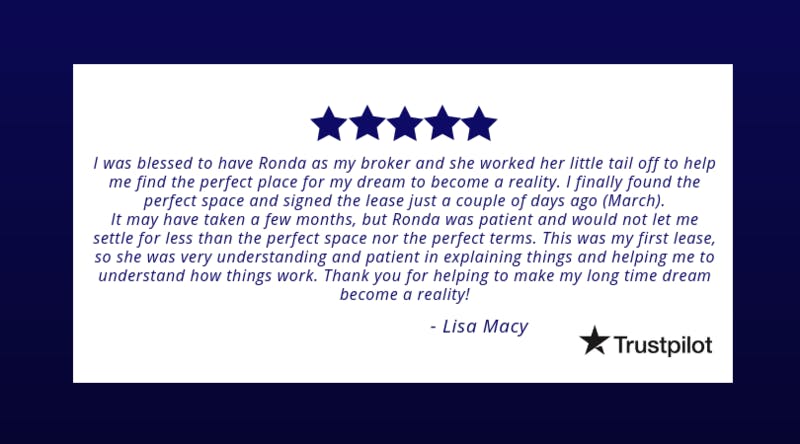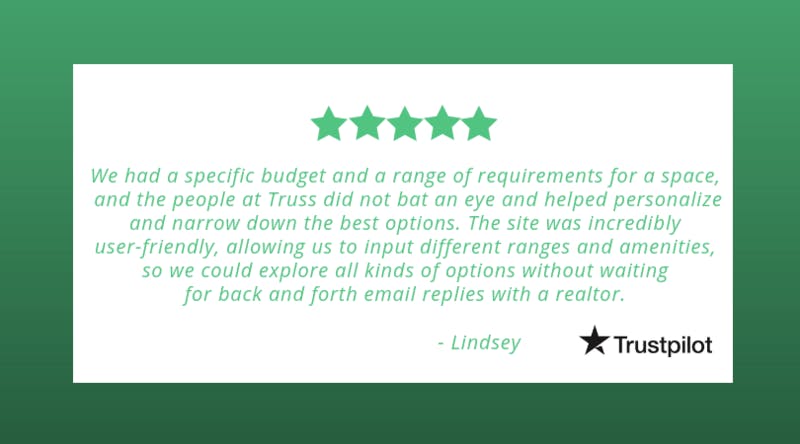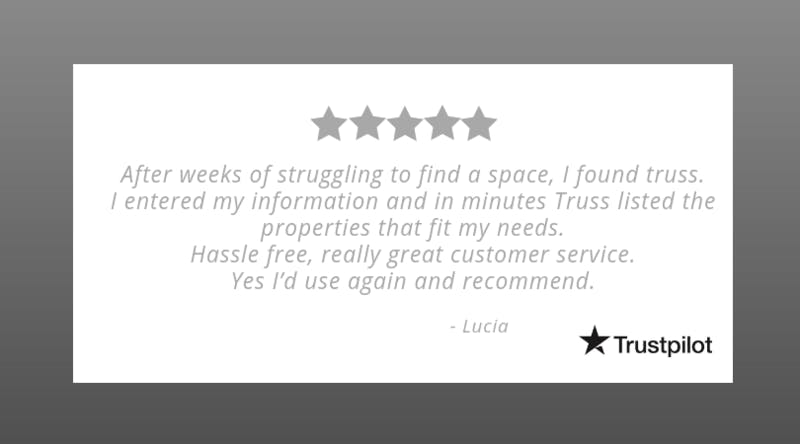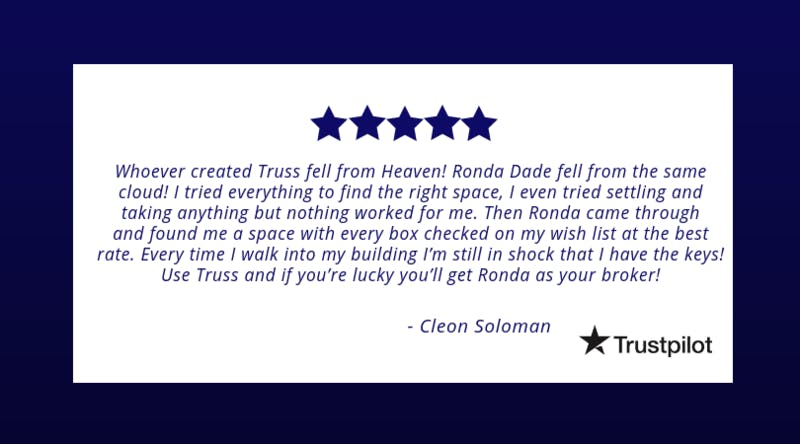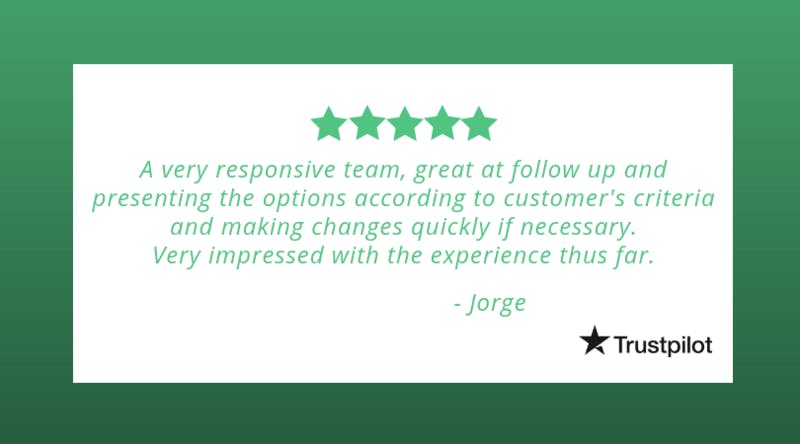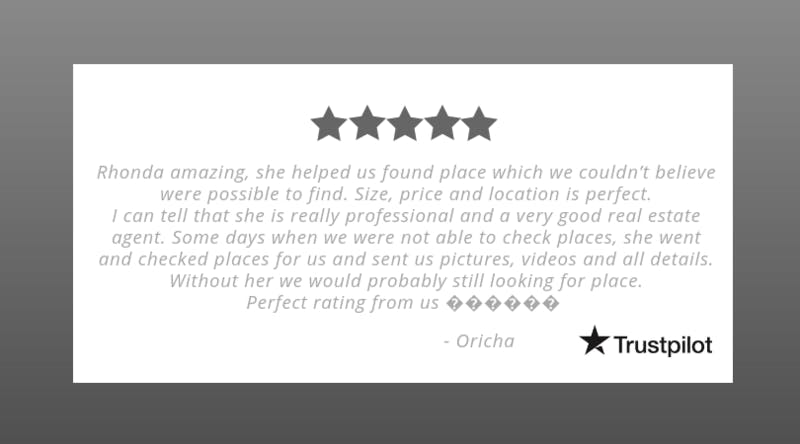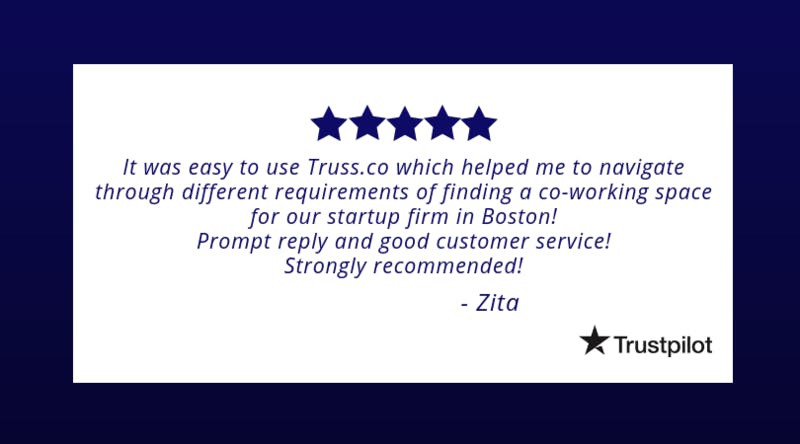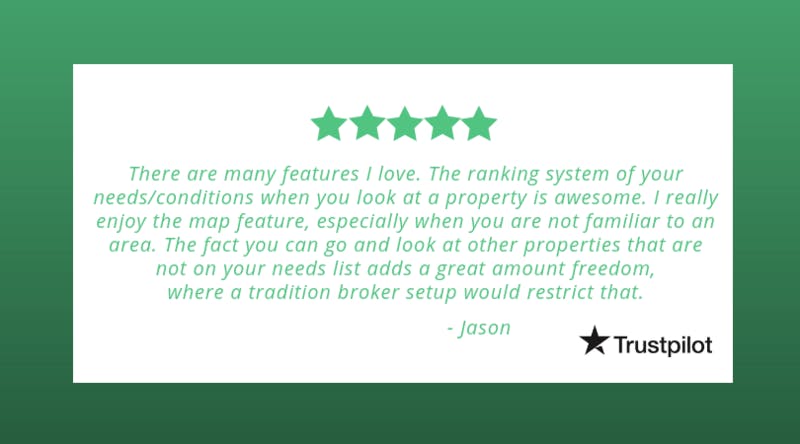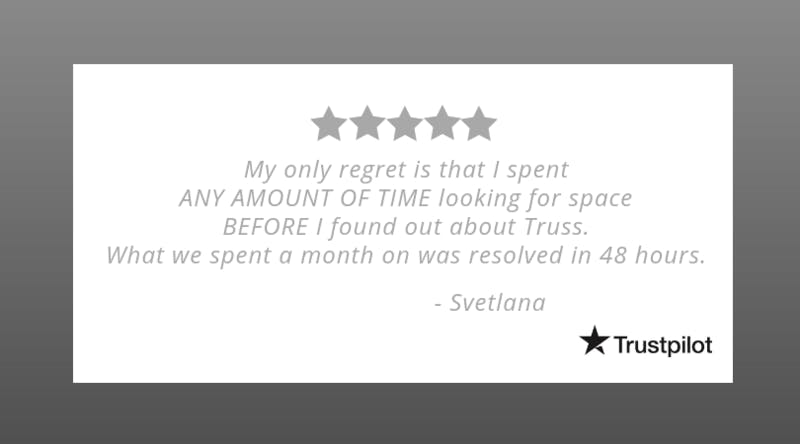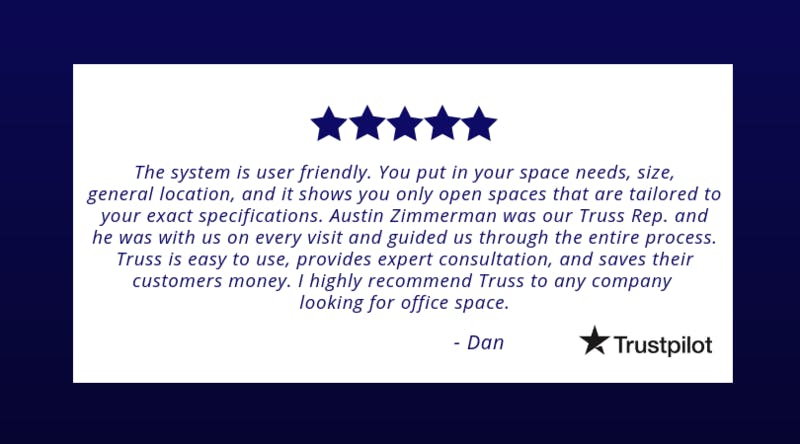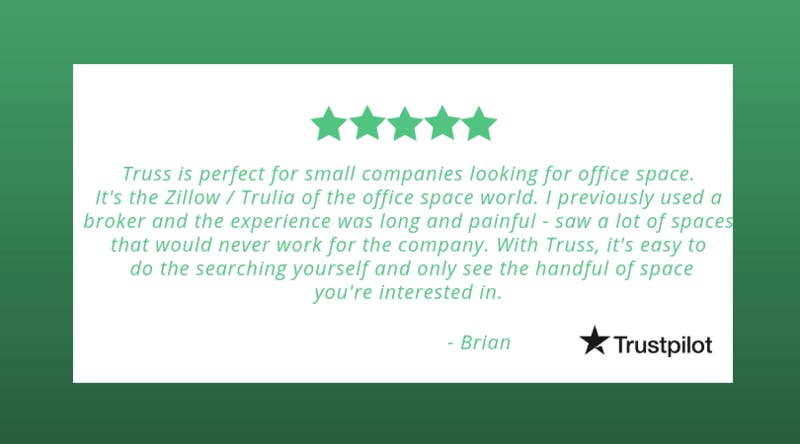 Click here to start your search with us today.