Late nights. Early mornings. Working on weekends. Building a business often requires long and unconventional hours. The founding team at Chicago-based real estate startup Rentgrata knows these scenarios all too well. Their platform connects prospective residents with current residents of apartment communities. This helps prospective residents gather feedback from a resident's point of view before moving in, and if they do sign a lease, they both split the referral reward. The Rentgrata platform also enables property managers to learn more about what their prospective residents like and want, leading to improved conversion rates and greater leasing efficiency.
The founding team first met Nicole Weldon, Truss Regional SVP, at a networking event for tech companies in real estate. At the time, the three co-founders; Ben Margolit, Sam McArtor, and Zach Sloan, were still living and working out of the same apartment where they had started the company. Nicole helped the company find a great deal on an interim coworking space so that they could separate their live and work spaces as the company grew. Six months later, they were ready to consider a move into a larger, more permanent space.
Starting the Office Space Search
Nicole and co-founder Zach Sloan began to discuss Rentgrata's plans for future growth. It quickly became obvious that their work schedules and new employees would require them to find a new space. Rentgrata needed an office that offered them all the conveniences of a traditional office, plus some amenities and services more common in a residential building. When you work as many hours as these founders do, it's important to have exercise and relaxation options right inside the building. A central location was also critical to the growing brand. They needed to be located near transportation - not only for their own commuting needs and travel requirements but also as a recruitment tool for new hires. With these goals in mind, Nicole used the Truss platform to find their perfect office space.
"Working with Nicole was fantastic. Not only did she find us our ideal office space, she has also become a wonderful friend who has helped us with networking and business opportunities."
Selecting an Office Space with Bonus Amenities
The team ultimately selected a new flexible office provider for their new office space. This incredible property located in Chicago's Streeterville neighborhood offers fully furnished boutique office spaces. Internet service is included, as are shared conference rooms and event space. But what really sold the space to the Rentgrata team was access to over an acre worth of amenities including an elite fitness center, steam and sauna, basketball court, indoor and outdoor pools, golf simulator and more.
Nicole was able to negotiate a great deal for the team, securing a significant percentage off the standard lease agreement. She was also able to execute the deal quickly. The whole transaction, from tour to lease, took less than two weeks!
Co-founder Zach Sloan said, "Working with Nicole was fantastic. Not only did she find us our ideal office space, she has also become a wonderful friend who has helped us with networking and business opportunities. She found us a great office space in the perfect building below our budget. We couldn't ask for more."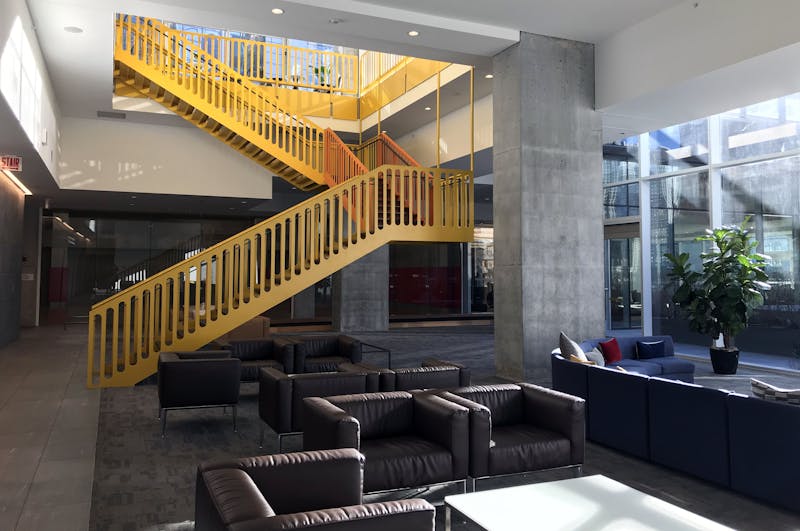 Rentgrata is now comfortably situated in their new fully furnished office space with room to grow. They are centrally located in the city of Chicago and have all the amenities they could ever need right inside their office building.
If you think your growing company might benefit from a fresh environment, Truss is here to help. We understand the challenges facing startups and we want to see you and your business succeed. We'll help you search and find spaces, negotiate lease terms and stay in touch even after the final signature. Our goal is to ensure your real estate decisions align with your strategic goals.
Start your search today: Sign up with Truss to find and lease your perfect office space.