We're excited to share that two of our co-founders are in New York City today to ring the Closing Bell of the Nasdaq Stock Market with fellow winners of the Chicago Innovation Awards. The awards are the Chicago region's foremost annual celebration of innovation. Ringing the bell  emphasizes the surge of innovation that is occurring in the Chicago region, and shine a spotlight on the organizations that make up its vibrant economy.
"Chicago Innovation Award winners cut across all industries and represent the best in new product and service development from large companies, startups and nonprofits," said Tom Kuczmarski, co-founder of the Chicago Innovation Awards. "Their winning innovations are solving a range of unmet needs in the marketplace, and we're proud to celebrate their successes on a global stage by ringing the Nasdaq Bell."
Tom Smith and Marshall Hudes, our co-founders of Truss, joined the winners listed below to ring the Nasdaq Bell.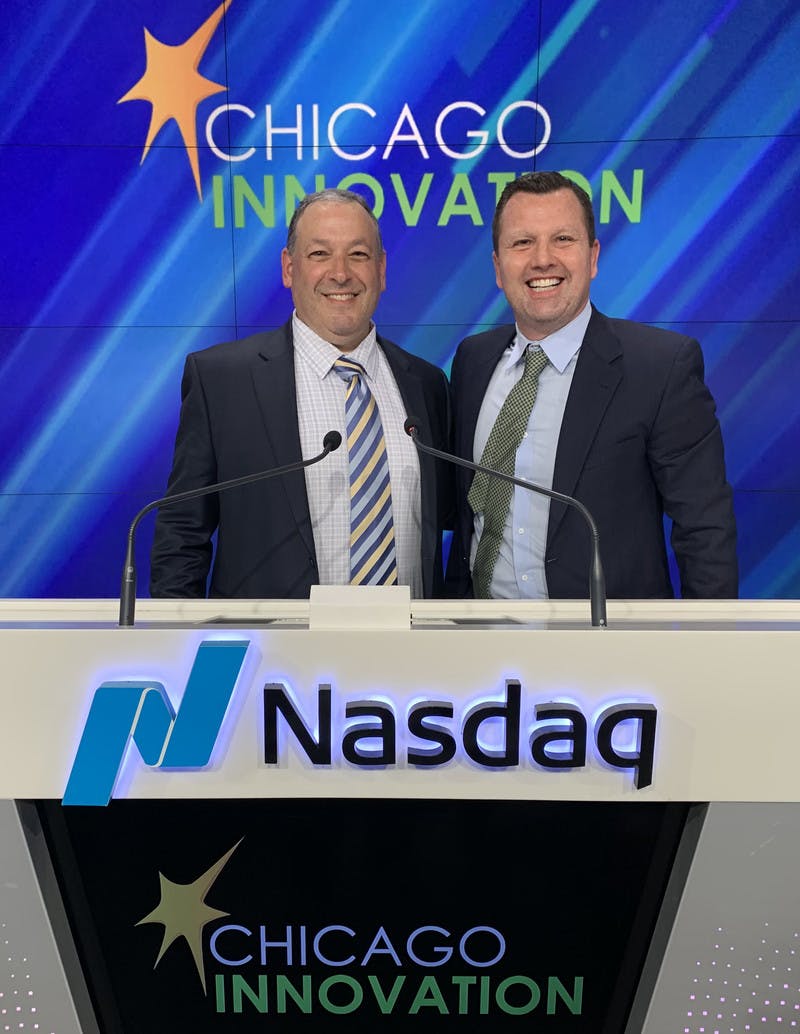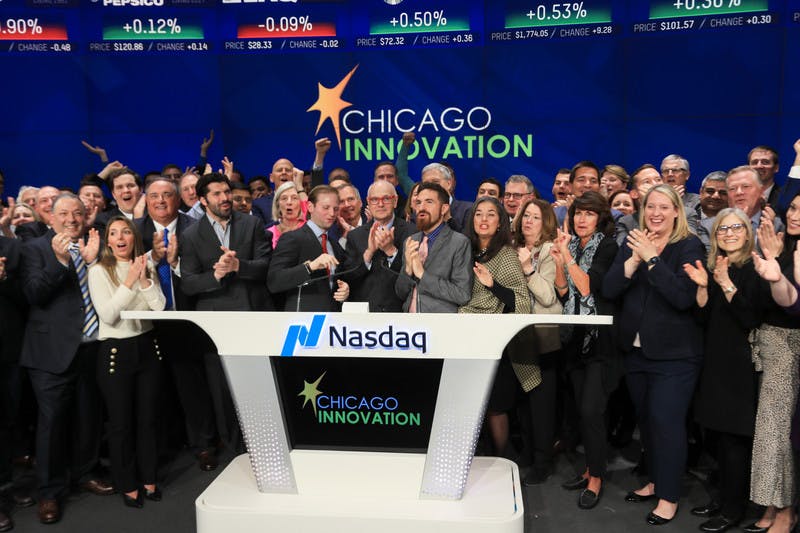 Chicago Innovation Award winners, including Truss:  
Abbott
Above and Beyond
Adler Planetarium
Advanced Valve Technologies
Aspire, BallotReady
Cameo
Catalytic
Codeverse
Ensono
Esquify
ExerciseBuddy
Farmer's Fridge
GuardianVets
Illinois Holocaust Museum
Jiobit
Lakeview Pantry
Molex
PanaceaNano
Parker Dewey
Sittercity
Sterling
The Bra Lab
Truss
Unanimous AI
UPshow
To learn more about the Chicago Innovation Award winners, read their stories and watch their videos.
Click here to see the footage of the winners ringing the Nasdaq bell.