Personalization is more important now than ever before. A Salesforce survey indicated that consumers are more than 2X more likely to view personalized content as important versus seeing non-personalized content as not important. Additionally, consumers expect personalized targeted business development/marketing efforts, speaking to their specific needs. A Redpoint Global survey found over 63% of customers expect personalization as a standard of service. Customers want you to know what their needs are and to service those needs, without them having to ask or tell you. In fact, a SmarterHQ survey indicated that 72% of users say they will only engage with content that is customized to their specific interests.
TrussCRE is designed to help brokers have high-quality client interactions, and can help you provide the customization that clients want.
See how each of the TrussCRE features below can help you personalize customer experiences:
Market Explore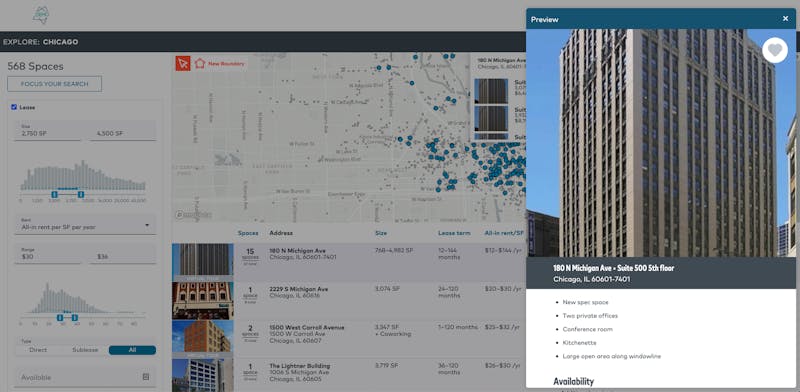 Use our filters to find listings, explore market inventory and create a curated shortlist with your recommendations.
Projects and Market Survey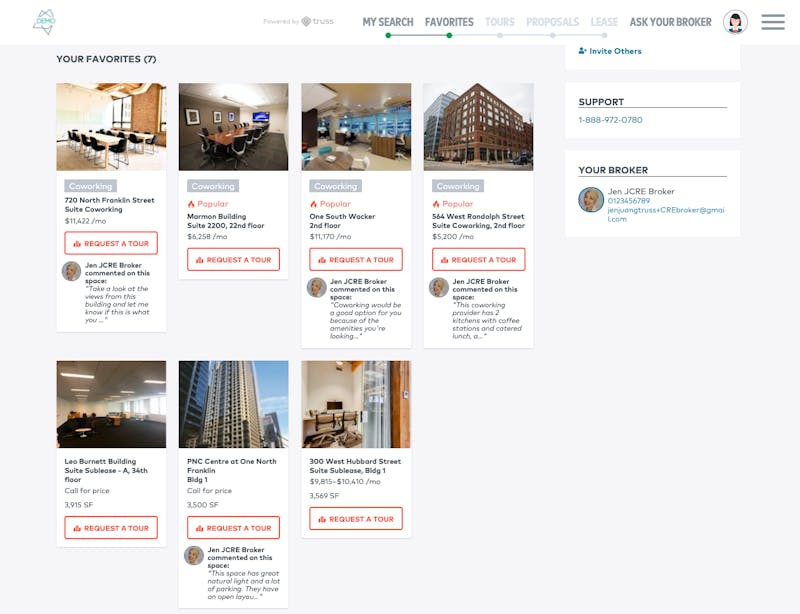 Send a a customized market survey to your client through the TrussCRE platform and leave notes on the spaces added about your thought process.
Interactive Platform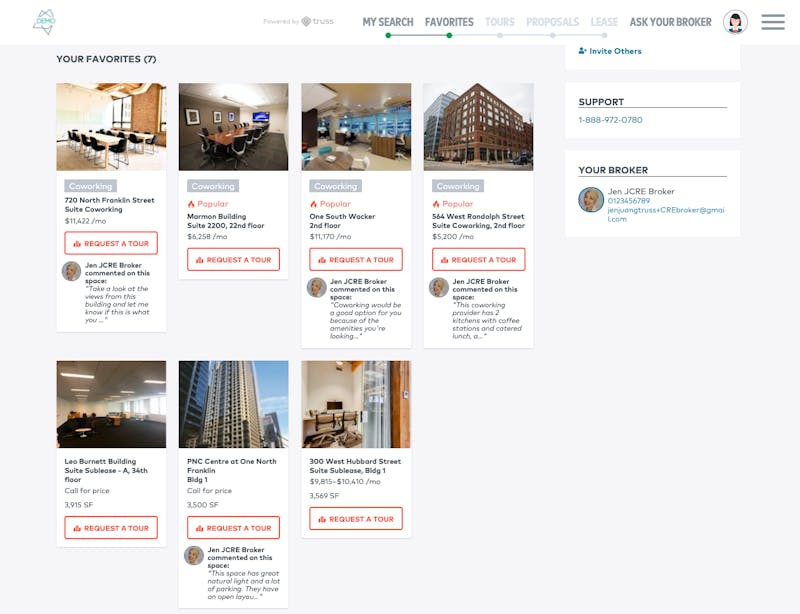 Empower and engage your clients by letting them see the entire marketplace of listings that match their search criteria.
Personalization is a crucial aspect of today's customer experience landscape. To find out more about how TrussCRE can support your personalization efforts, reach out to us at support@truss.co or click here to visit the TrussCRE platform.