More and more office and coworking spaces are implementing ways to help employees decrease their stress levels by offering "workplace wellness" amenities to their spaces, ranging from onsite fitness centers, yoga classes and more.
That's because healthy employees are more productive employees. In fact, according to a survey by the International Foundation of Employee Benefit Plans¹, 66% of employers offering and measuring wellness efforts reported increased employee productivity.
We took a look at trends we're seeing across the country, including Los Angeles, Chicago and Boston. Here are some of our favorite office wellness amenities, which are also Instagram-worthy.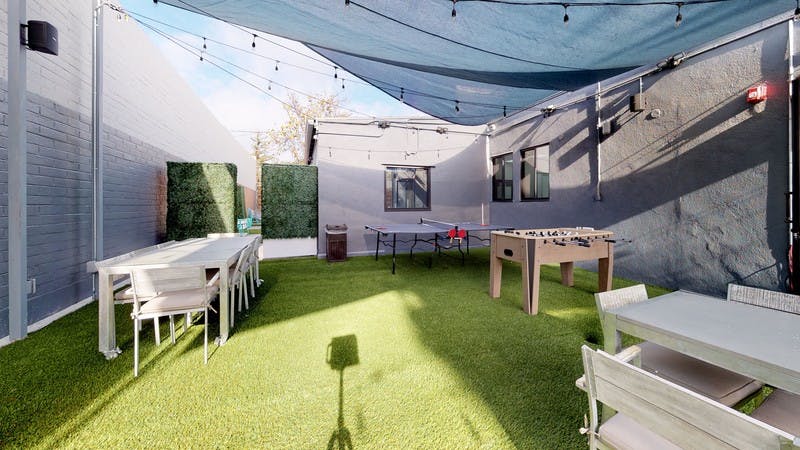 Head Outdoors
dots, a Culver City coworking location in the heart of Los Angeles, offers wellness-oriented coworking with ample outdoor space. In addition to amenities such as an onsite yoga studio and workout equipment, the office has outdoor space fit for company meetings, ping pong tables, lounge chairs and more. 
David Strayer, a cognitive psychologist, has studied nature's effect on human stress levels. In an interview with National Geographic², he said slowing down and taking in nature helps humans feel more restored and improves mental performance.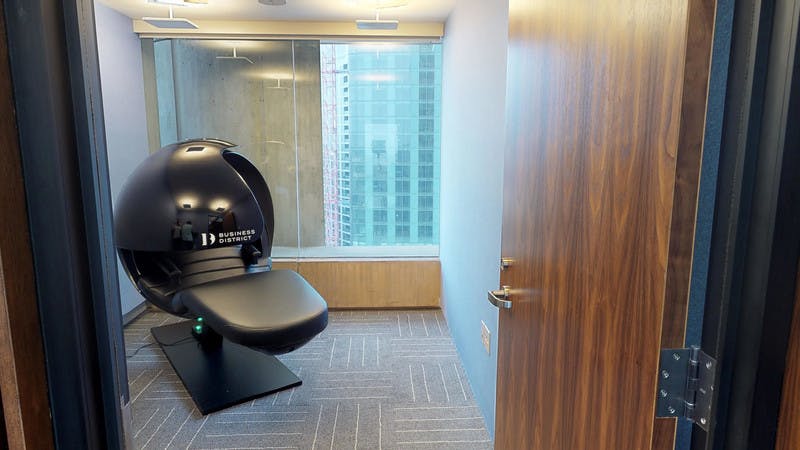 Get Rest... Anywhere!
Need to recharge at work and your cold brew coffee isn't doing the trick? Some office spaces and coworking spaces have newer options in response to the 24/7 digital world we live in. One unique (and peaceful) option is a sleeping pod! Yes, you read that right. The Business District space, located at 177 Huntington Avenue in Boston, has special napping corners complete with futuristic nap pods that offer comfort and privacy for a quick power nap. 
In a 2008 study by Sara C. Mednick, Denise J. Cai, Jennifer Kanady, and Sean P.A. Drummond, they found that "a nap is better than caffeine and neither nap nor caffeine for improving verbal memory, motor skills, and perceptual learning."⁴
Bring in Four-Legged Friends
One more way to maintain office morale and workplace wellness is to allow employees to bring their dogs to work. Numerous WeWork locations in Chicago allow dog friendly offices and encourage employees to bring their dogs in the workplace. 
A study conducted by Virginia Commonwealth University shows that "employees who brought their dog into the office saw their cortisol levels – the hormone naturally produced by stress – decrease 11%, while those that didn't have a canine buddy nearby saw their stress rise a whopping 70%."⁵
Office and coworking space with wellness amenities featured above are available to search, tour and lease on our website today. Click here to start your search.
¹https://www.entrepreneur.com/article/309685
²https://www.nationalgeographic.com/magazine/2016/01/call-to-wild/
⁴https://www.forbes.com/sites/kaytiezimmerman/2018/02/01/time-start-taking-naps-work/#10a040e678b6
⁵https://www.wework.com/ideas/benefits-of-a-dog-friendly-office