We understand how finding an office space for your business can fall to the bottom of your priority list. You're managing a business and trying to grow it - finding the right space could take time away from that. The process can be time-consuming and stressful - but it doesn't have to be. Truss helps entrepreneurs streamline their search for office or coworking space. To do so, our tenant rep brokers can help you through the whole process - from starting the search through signing the lease.    
We've compiled a list of the top six reasons why using a broker helps make finding the right office or coworking space easier and more efficient for you.  
Plan ahead
Reach out to a broker before you plan to move your small business. The timing can vary based on the size of your business as well. Many people outside of the commercial real estate business wouldn't know how to find a broker - and that's why we make it easy. Simply sign up for free on our site.
Decide what you need 
Are you unsure of what you want? If you don't know what you want before you answer the survey questions on our website, reaching out to one of our brokers to ask questions and understand more going into your search is incredibly insightful. Check out our blog post on when your office lease is expiring to help you determine what your business needs. The next step allows the broker to help you reach out to the prospective spaces and will be able to negotiate with the landlord in a language that may not be as relative to a small business owner. Brokers know how to push in economic and noneconomic terms. Each landlord structures their deals differently.
Make a deal  
Brokers know where the best deals are and can ensure you are seeing every possibility on the market - whether or not you're wanting to stay in your building or relocate. Brokers can also suggest other options based on what you've already toured. For example, your local broker might say, "I saw you looked at A, B, and C office spaces, but I thought you'd also like to see X."
Free, free, free!
Many people don't know that you don't have to pay to use a commercial real estate broker. Brokers have the inside track on what's important to the landlord and then can help you use that knowledge to your benefit. You don't pay for a broker (free!) - they're part of the deal and in the landlord's cost. Plus the landlord typically will have a broker working for them and that means if you don't have a broker, then no one will be guiding you.  
Have a security blanket
Using a broker means you won't mess up the search or the transaction, which is more common than you might think. They create leverage during negotiations, which can be a challenging conversation. A broker can navigate those difficult conversations for you and will know what's important to you - either negotiating free rent for a few months, new office furniture, etc.  Without a broker, you'd be starting off your relationship with your landlord in an awkward way. The broker alleviates this and ultimately saves you time and money.
Experience pays off
Your commercial real estate broker can review the contract you'll potentially sign to look out for your best interests. Deciding on an office space is a long term commitment for your business and you want to make sure you're committing to the right space and on the right terms.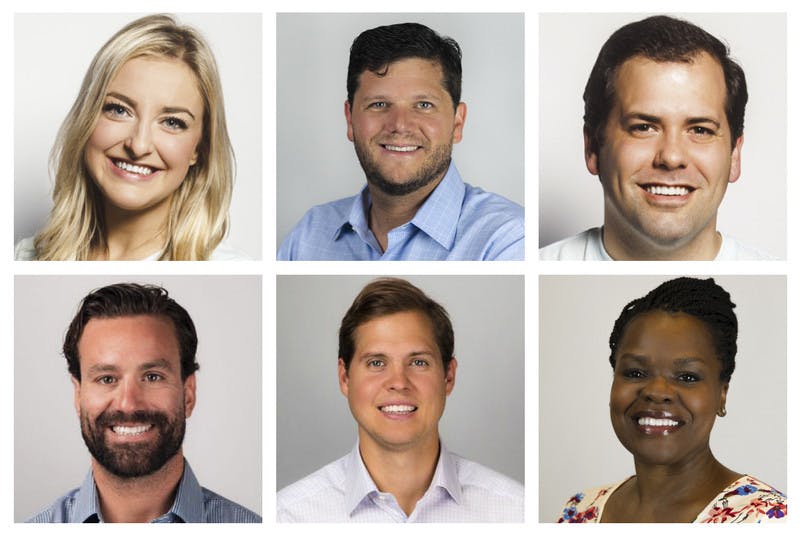 Once you've filled out the survey on our website and have been contacted by a broker, the search process is really getting started. Our brokers are excited to help you find the perfect office or coworking space for your business.
Click here to start your search with us.